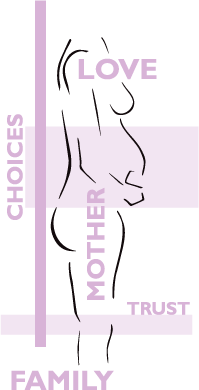 Making an Adoption Plan
---
Should adoption be your decision, A Loving Choice will help you make a plan for your child.

You may choose the adoptive family. A Loving Choice Adoption Associates has carefully screened many families. Their profiles with photos are available for you to consider. Waiting Family Profile

If you like, A Loving Choice can arrange for you to meet the family you select.

You may choose open, semi-open or closed adoption. Open adoption allows you to exchange identifying information with the adoptive family. You may visit, exchange letters and pictures and share in your child's life milestones – always with regard to the privacy of the adoptive parents, your child and yourself.

In semi-open adoption, you may exchange letters and photos through A Loving Choice. Last names and other identifying information will not be shared.

If you prefer no contact, that decision is yours. Closed adoption allows you to continue your life's plan in the most confidential manner.
---
If you have contacted an adoptive family on your own, perhaps by answering an ad in the newspaper, A Loving Choice can work with you and that family to plan the adoption.

If you remain certain about your adoption decision following the birth, the baby may be placed in the adoptive home directly from the hospital. If at this point you are uncertain, interim care for the baby may be provided.

You can take as much time as you need to review and familiarize yourself with all documents. You may have these documents reviewed by an attorney if you wish. You will sign surrender papers in privacy and do not have to appear in court.
A Loving Choice Adoption Associates is an adoption agency located in Monmouth County NJ and serves all of New Jersey.
sitemap