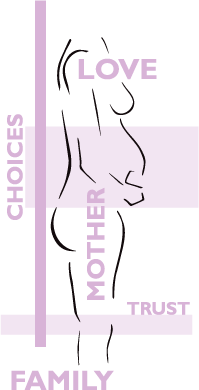 Counseling & Support
---
A Loving Choice Adoption Associates believes you should understand all the options that are available to you, not just adoption. You will be encouraged to explore all options, free from pressure and obligation – taking all the time needed to make the best decision for you and your baby.

Private and confidential counseling will be provided by one counselor throughout the pregnancy and following the birth. Immediate in-person appointments can be scheduled in a convenient location.

The agency can provide information on public and private assistance and make referrals to social service organizations.

We will help you find good prenatal care and assist with hospital arrangements.

Birth mother support groups are available where you can talk with other women who share your experience.

We can assist you with pregnancy related expenses, if necessary, including medical care, maternity clothes, transportation and living costs.

Counseling is also available to your extended family including parents and siblings or other children.
A Loving Choice Adoption Associates is an adoption agency located in Monmouth County NJ and serves all of New Jersey.
sitemap